Floris van Bommel black shoe tree made of wood /

€ 46,95
incl. VAT
---
---
Shipping to 22 countries

Free shipping from orders over € 500,- (excluding USA and Andorra)
Safe payment
Shipping to 22 countries

Free shipping from orders over € 500,- (excluding USA and Andorra)
Safe payment
Add to Cart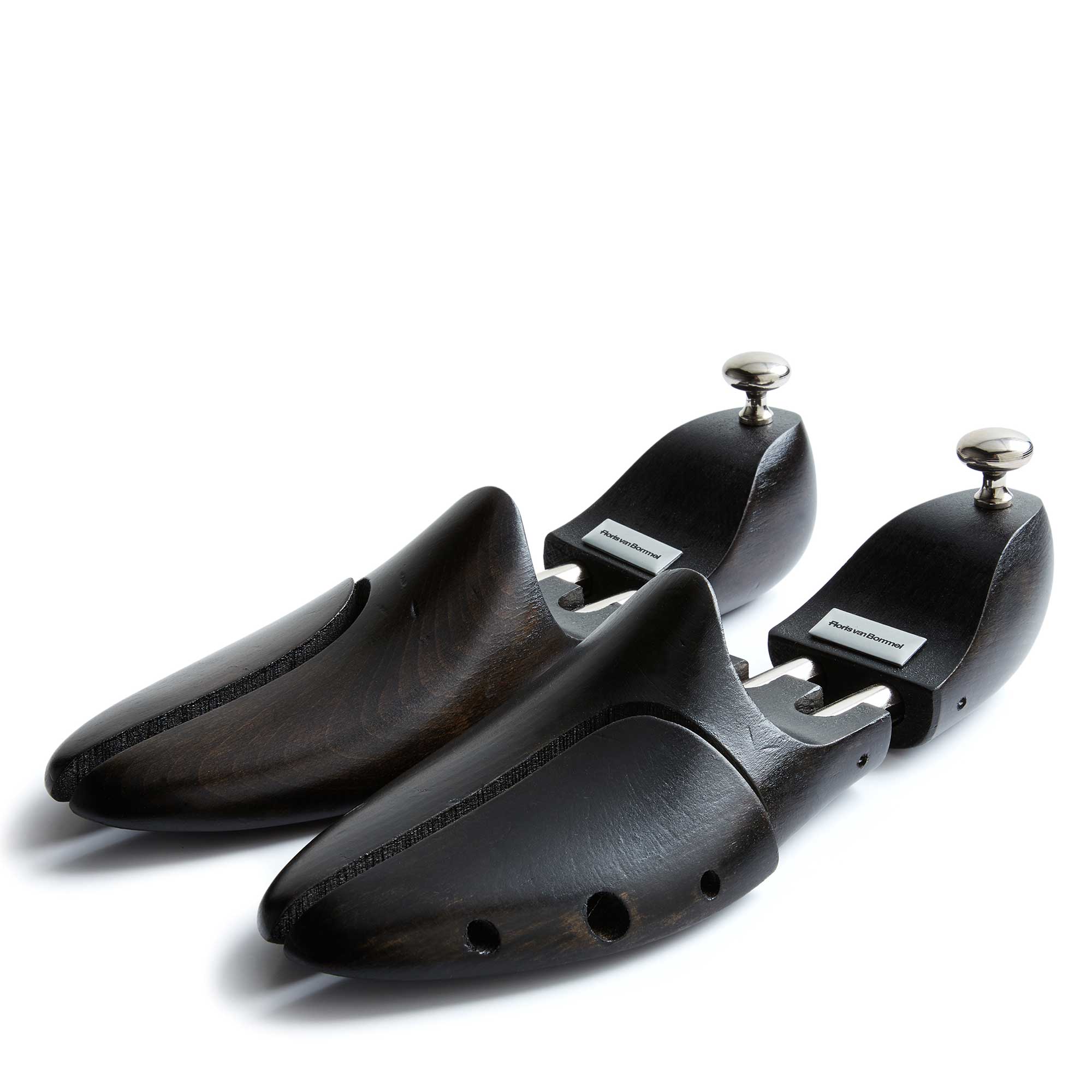 Product information
This wooden shoe tree is a shoe care product. With daily use, shoe trees help maintain the fit and shape of your shoe by applying the right amount of pressure to the leather whenever you are not wearing your shoes.

Shoe trees are commonly made of three parts: a heel, a toe piece and a tension mechanism in the centre. To ensure optimal functioning, the shoe's toe cap and heel cap should be fully filled by the wooden shoe tree. Therefore, we recommend to order the shoe tree one size larger than your normal size.

Available in sizes 39 – 46. The shoe tree comes in classy Floris van Bommel packaging. Also a great gift idea!