Crepi boot grey with print /

€ 229,95

€ 160,96
incl. VAT
---
This lace boot is made of dark grey suede leather finished with a black casual zig-zag print. The leather sole has a rubber profile and gives the shoe a sturdy winter look. The soft padding around the ankle and the removable leather footbed provide high wearing comfort. Combine the shoe with the matching belt art.no. 75204/13.
---
Shipping to 24 countries

Free shipping from orders over € 500,- (excluding USA, Switzerland and Andorra)
Safe payment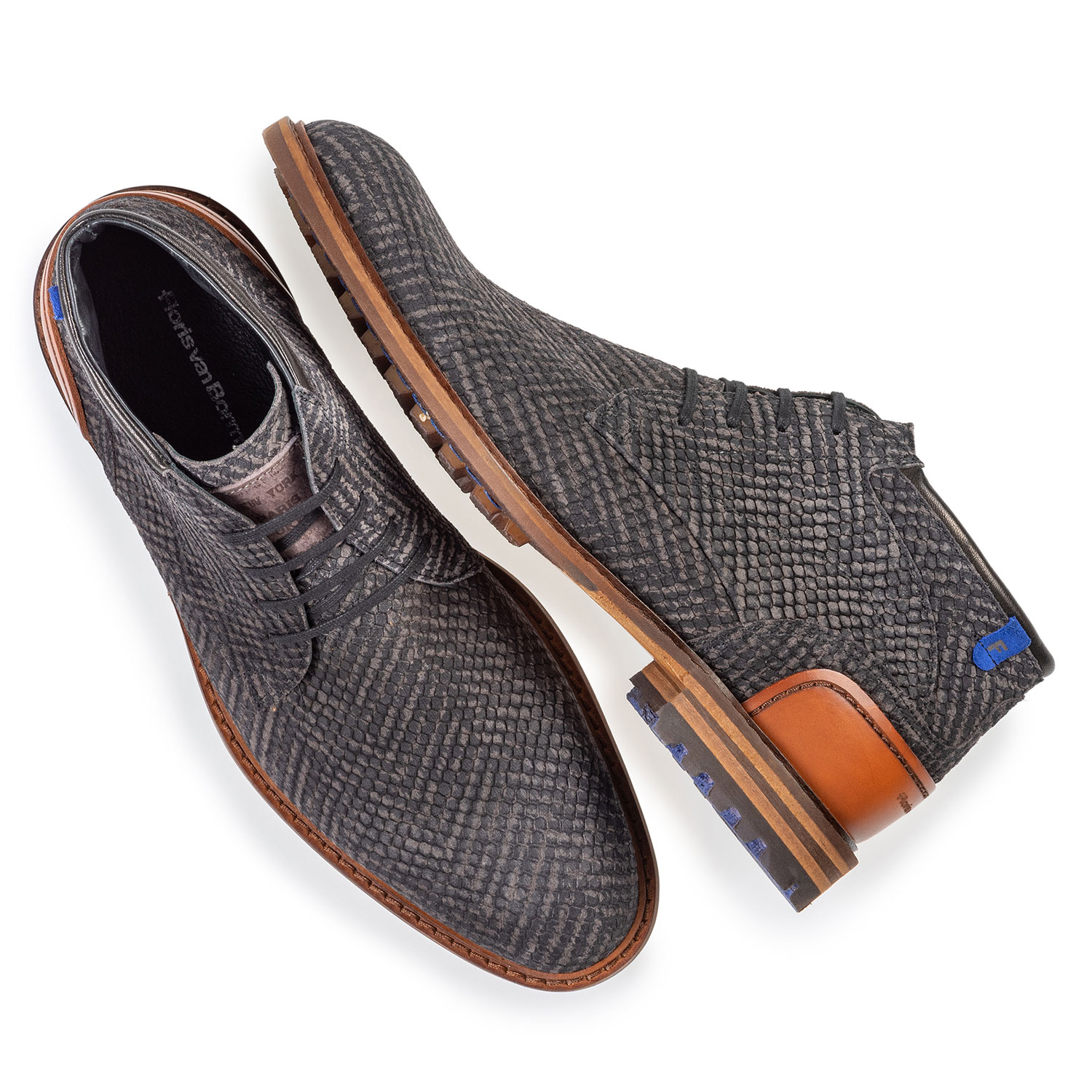 Floris about this shoe:
"For this boot I had to set up an internal lobby. The leather that we used for the heel is actually not leather that we normally use for shoes. It is leather to make belts, it is much thicker and tougher than shoe leather. Because of the thickness of the leather we can apply a groove, before we apply the stitches and these stitches run through this groove. It looks really beautiful, luxurious and super cool. Apart from the fact that this is a technical challenge and that we even had to adjust the shape of the sole, it is of course... expensive. 'Can we not use a normal piece of leather?' 'Do we really want to apply that groove? Can we not just apply the stitches without the groove?' At the end 'the love for the shoe' won again here in Moergestel. Our technical people have found a way to apply the groove with a laser-cut technique. The boots have a beautiful heel piece. This is without doubt one of our best winter boots. If I was a fashion guru in the fashion world I would call this style 'City casual'. But of course I am not so it is just a very nice shoe."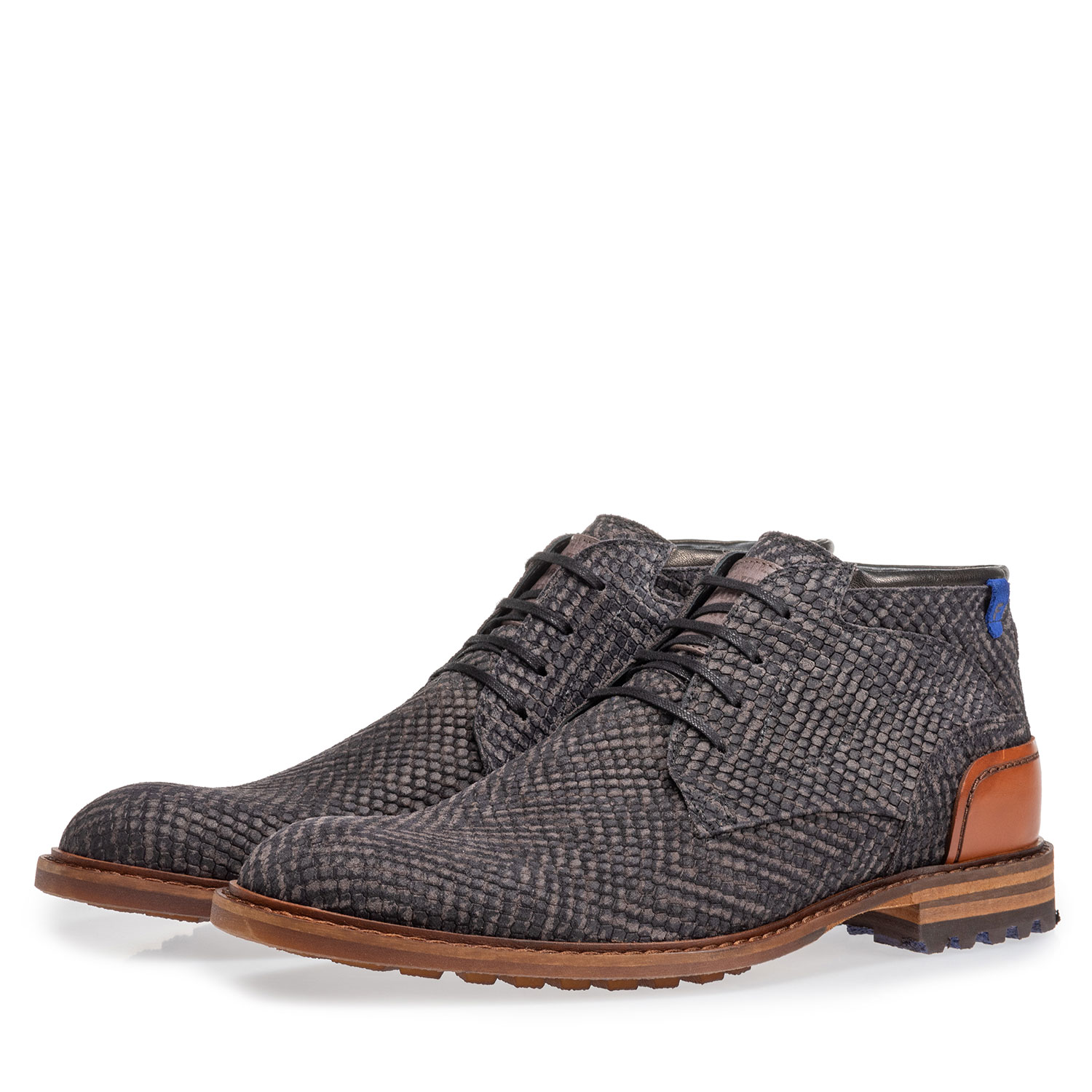 Product information
Casual lace boot
Article number: 20102/07
Dark grey suede leather with black print
Finished with a soft calf leather padding around the ankle
Finished with decorative stitching
Sturdy cognac-coloured leather heel counter finished with a laser-cut logo
Finished with a subtle cobalt blue F-tag on the side
Black lacing
Leather sole with a taupe-coloured rubber profile sole
Has a cobalt blue rubber heel tip
Leather footbed is removable
Shoe last 749
Width H
Blake style
Matching belt: 75204/13
Clean and care product: Carbon Pro Spray