Floris van Bommel men's grey leather lace boot /

€ 259,90

€ 155,94
incl. VAT
---
---
Shipping to 22 countries

Free shipping from orders over € 500,- (excluding USA and Andorra)
Safe payment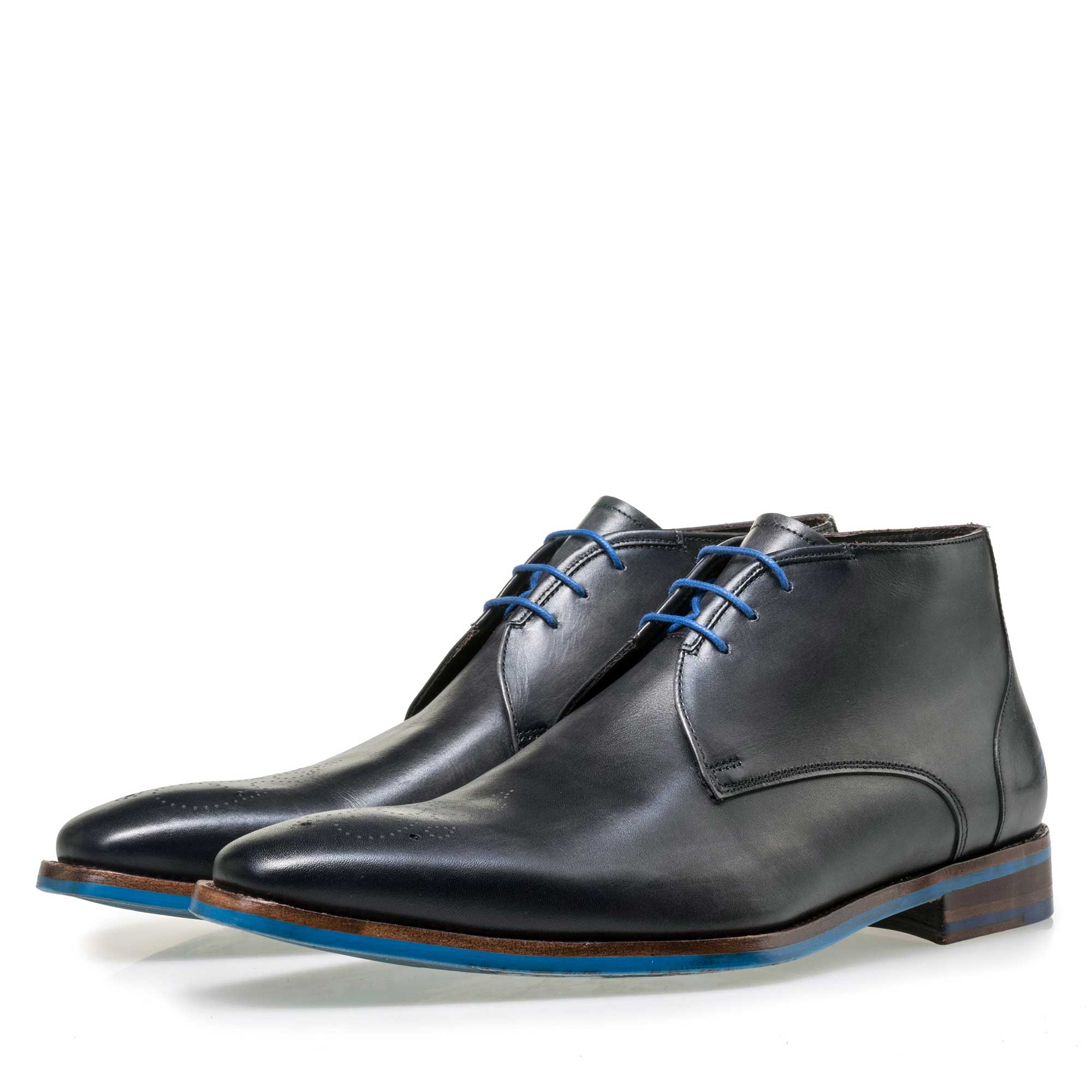 Product information
This lace boot is made of luxurious dark grey Italian calf's leather. The toe cap has a characteristic, slightly rounded carré shape and is finished with decorative perforations. The heel cap is adorned with a laser-cut, pigmented "splash of water drops"-design. The blue rubber sole has the typical Floris "shoe fish"-pattern and the blue colour of the outsole is also visible along the sides. The heel is partly made of slip-resistant rubber and partly made of leather. The round, cobalt blue laces are made of waxed cotton. The lining and footbed are made of brown calf's leather.
Matching Accessories
Grey leather belt with a water drop laser print and a width of 4 cm (article number 75174/00).
There is a matching belt available for this shoe. The belt is in the same colour and made from the same material as the shoes. Details such as grain, texture and finishing methods are identical to those of the shoes. The belt can be manually adjusted to the desired size.