Floris van Bommel cognac leather men's lace-up shoe /

€ 259,95
incl. VAT
---
Cognac leather dress lace-up shoe (article number 14470/00) with decorative stitching. Around the laces there is a small electric blue suede accent.
---
Shipping to 24 countries

Free shipping from orders over € 500,- (excluding USA, Switzerland and Andorra)
Safe payment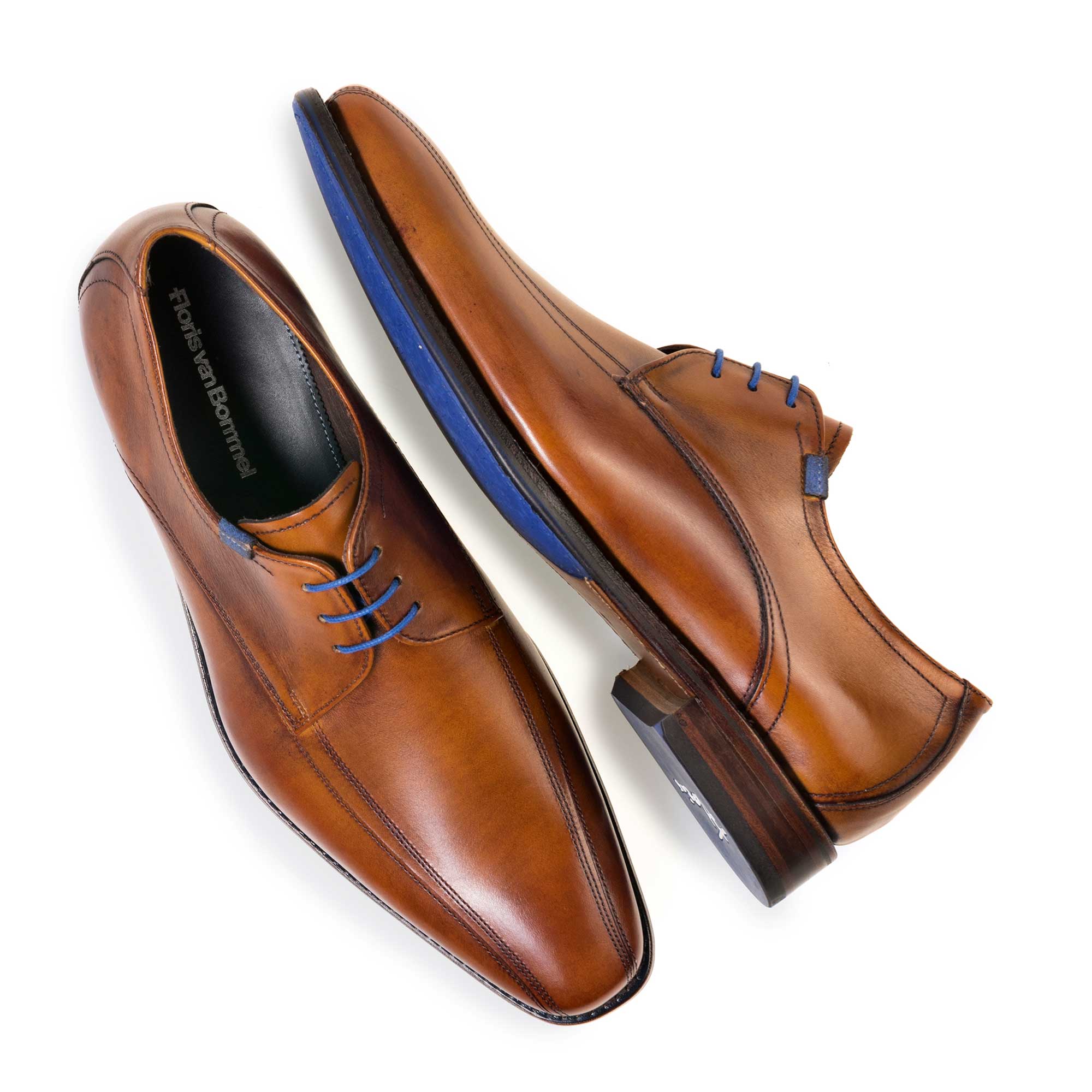 Floris about this shoe:
The rubber of the sole features an animal print. Floris: "I spend most of my time in meetings drawing little figures. I've gotten quite good at it. At one point I figured out that if I really try, I can fit all of those little figures together. So that is really how this 'animal print' was created."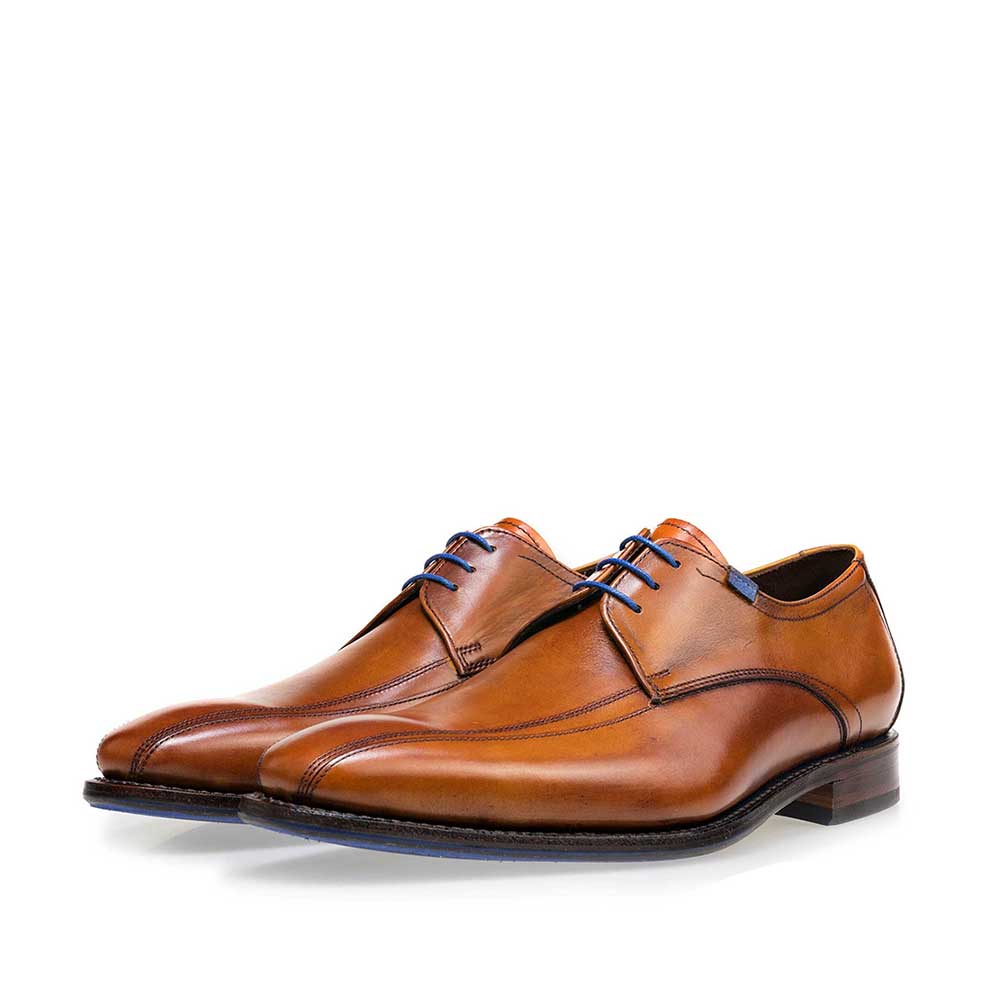 Product information
These cognac lace-up shoes are made of calf skin. The shoes are hand-dyed, giving them a silk sheen. The decorative stitching on the sides is repeated on the toe. These are positioned as shadow mirror images. On the upper side, close to the laces, the shoes have a small strip of electric blue suede. The laces are electric blue as well. The bright blue rubber sole has a print made up of animals that all fit together. The heel consists of several layers of leather with a rubber heel tip in which Floris has left his signature. The lining and inner sole are leather.

Workmanship
Goodyear: Using an inner stitch the inner sole is attached to the upper leathers and the sole edge. Afterwards, the running sole is attached to the upper leathers with stitching through the sole edge and the sole.

Last
H-last, extra width measurement. Slim-looking last with rounded square toe.

Matching accessories
Cognac leather belt (article number 75046/02)
A belt matching these shoes is available. The belt is the same colour and material as the shoes. Details on the belt such as the grain, the structure of the leather and the finish methods used are identical to the shoes. The belt can be tailored exactly to size by hand.