Cognac-coloured leather slipper with cross straps and croco print /

€ 119,90

€ 59,95
incl. VAT
---
This cognac-coloured calf's leather cross-strap slipper is finished with a ray pattern. The cobalt blue rubber sole has a fine zig-zag effect and a casual look.
---
Shipping to 24 countries

Free shipping from orders over € 500,- (excluding USA, Switzerland and Andorra)
Safe payment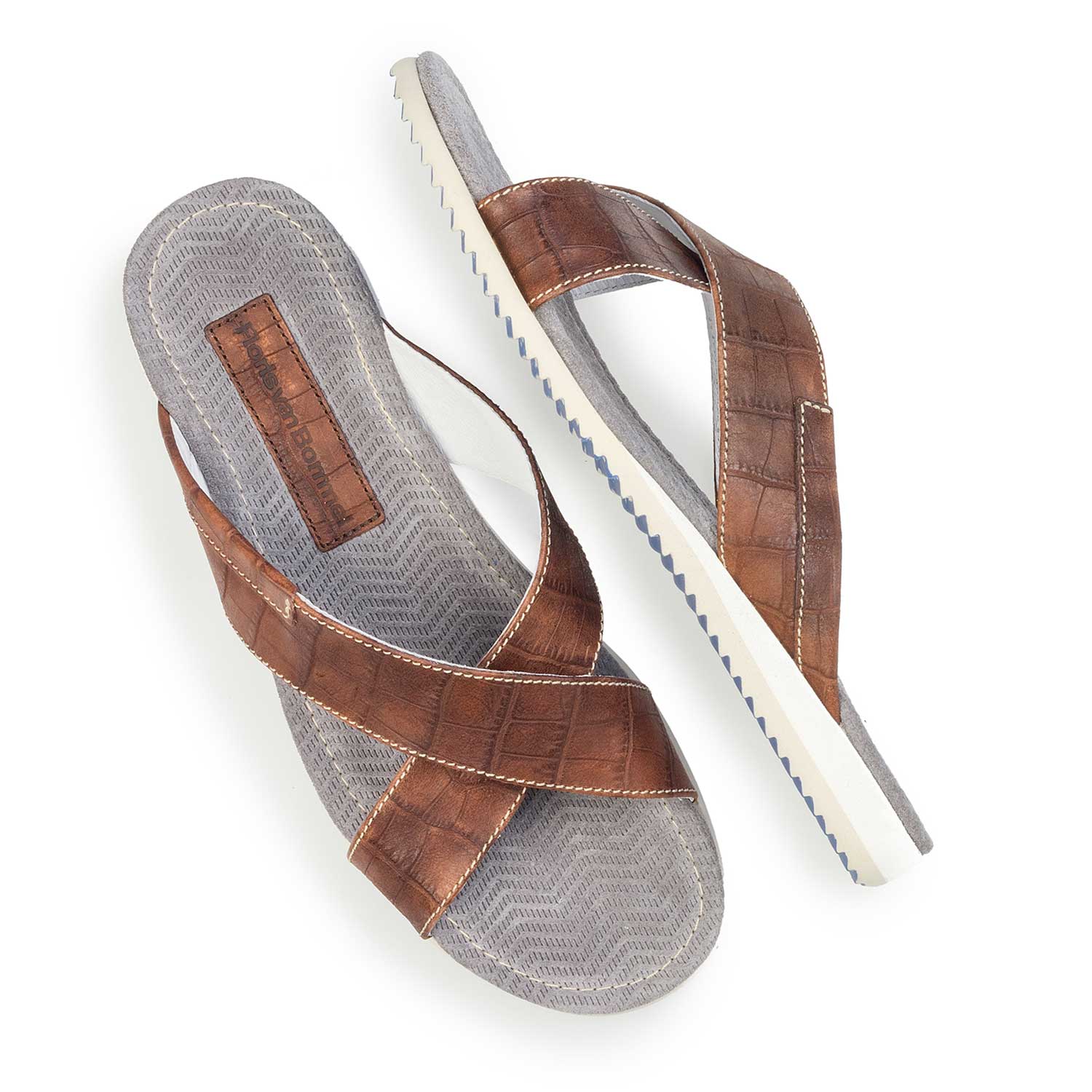 Floris about this shoe:

"Every summer season we have kind of a "best of" in the form of a flip flop collection. The designers choose their favourite materials from the new shoe collection. Using those materials we make a number of flip flops. We always make a courageous attempt to come up with the most original designs for the few components flip flops consist of as well. This summer we've put wide swaths on the suede foot beds. After all, these are essential for my no. 1 favourite summer pastime: just flip flopping around."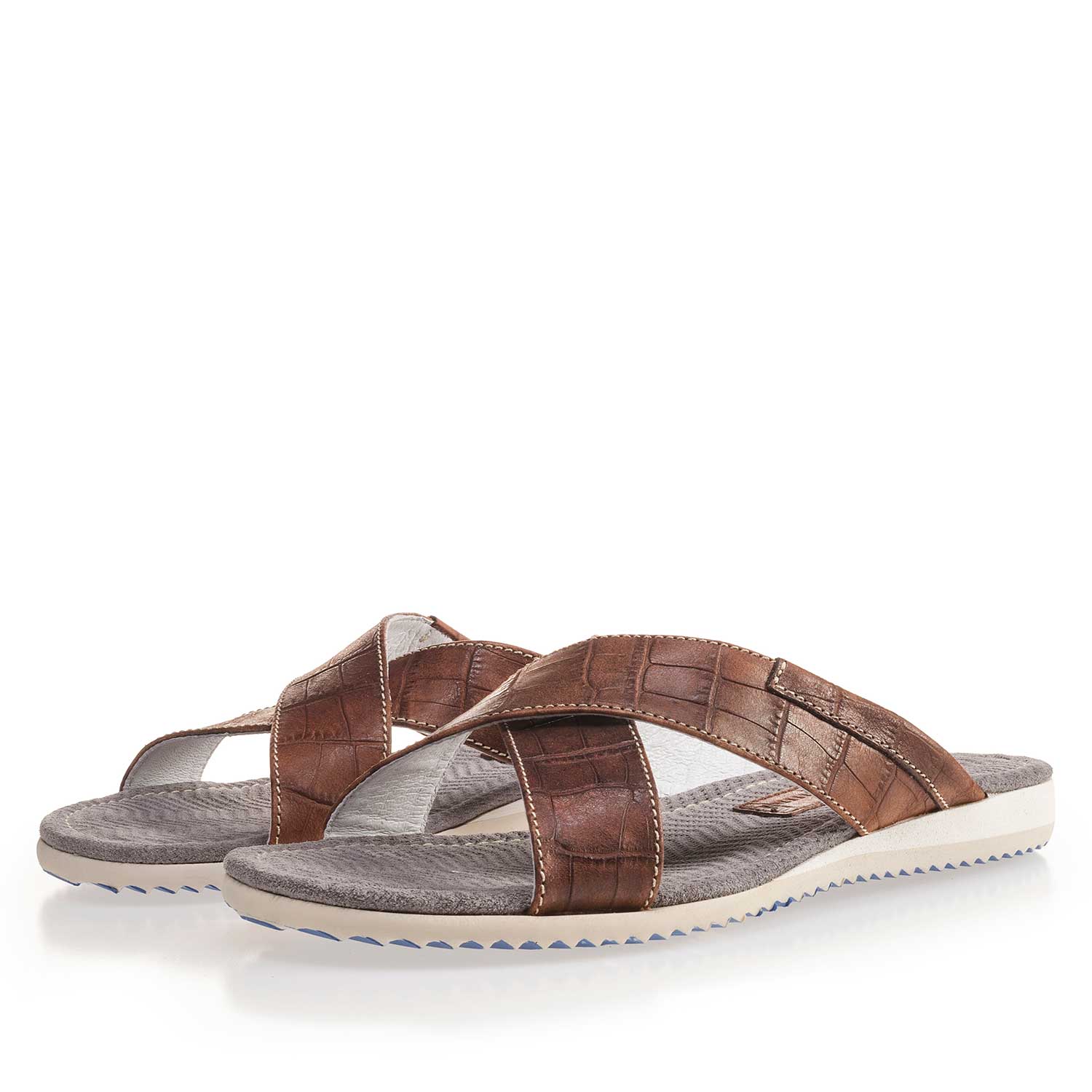 Product information
Cross-strapped slipper

Cognac-coloured calf's leather with a croco pattern
Cobalt blue rubber sole finished with a zig-zag effect
Grey calf's suede leather footbed with a fine mini-pattern
Matching belt: 75176/08