Floris van Bommel cognac leather men's lace-up boot /

€ 219,95
incl. VAT
---
Classic cognac leather lace-up boot (article number 10703/00) with lace flap in a darker hue. The heel has a darker finish as well.
---
Shipping to 24 countries

Free shipping from orders over € 500,- (excluding USA, Switzerland and Andorra)
Safe payment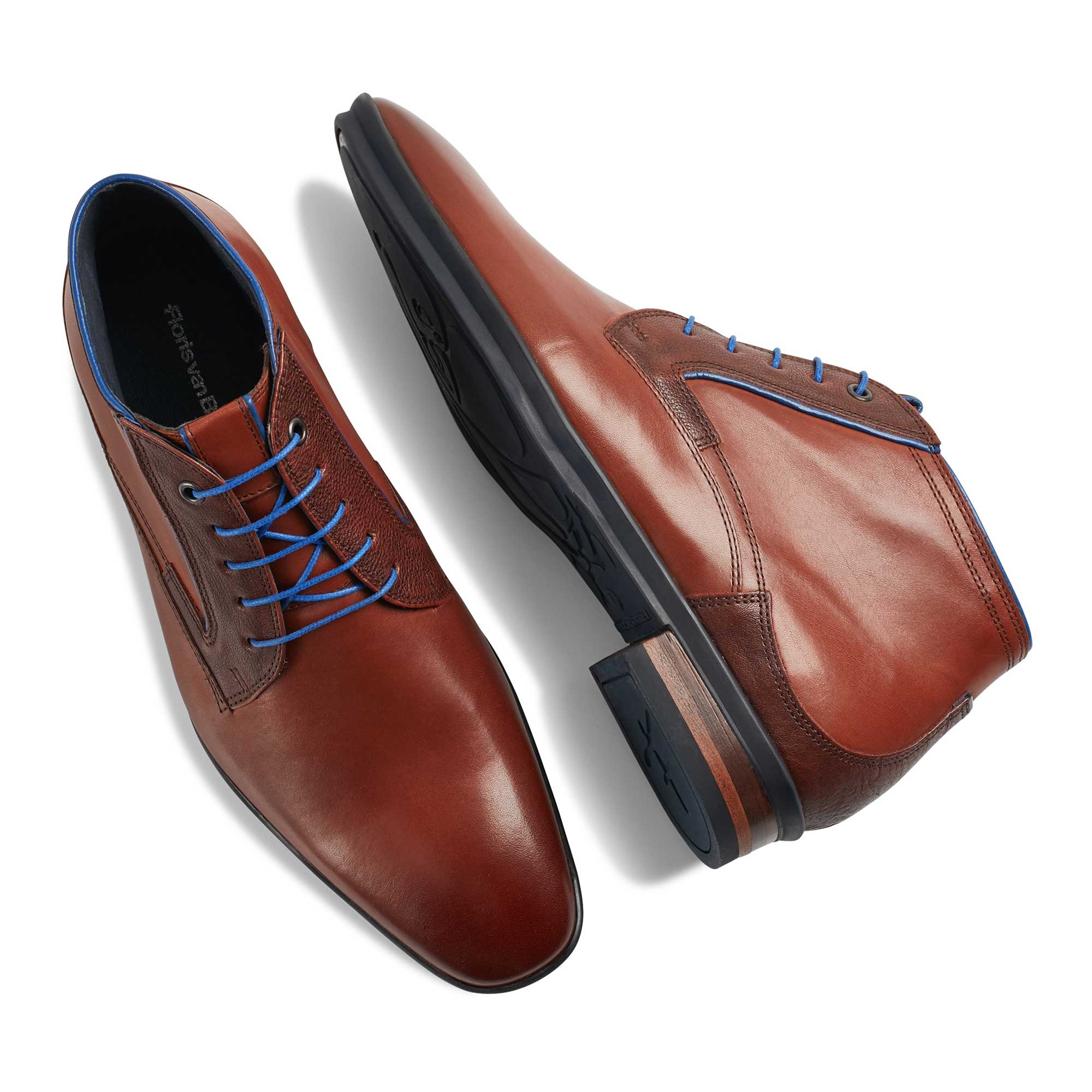 Floris about this shoe:
Some stories start to lead their own life. I found that out with this shoe. Underneath the sole of this shoe there is a drawing of a folded bird. I made this years ago, but I have not been involved with it since. A while back I was in our shop in Antwerp. I always have a chat to see how things are and what is selling well. They all agreed that there was one shoe that was doing really well: 'The flamingo'. I did not understand one bit. But finally I found out that it was all about the bird underneath this shoe. Maybe slightly influenced by the famous ZOO of Antwerp around the corner of the shoe but the whole line was renamed 'The flamingo'. So if you consider this shoe, it is now called: 'The Flamingo'!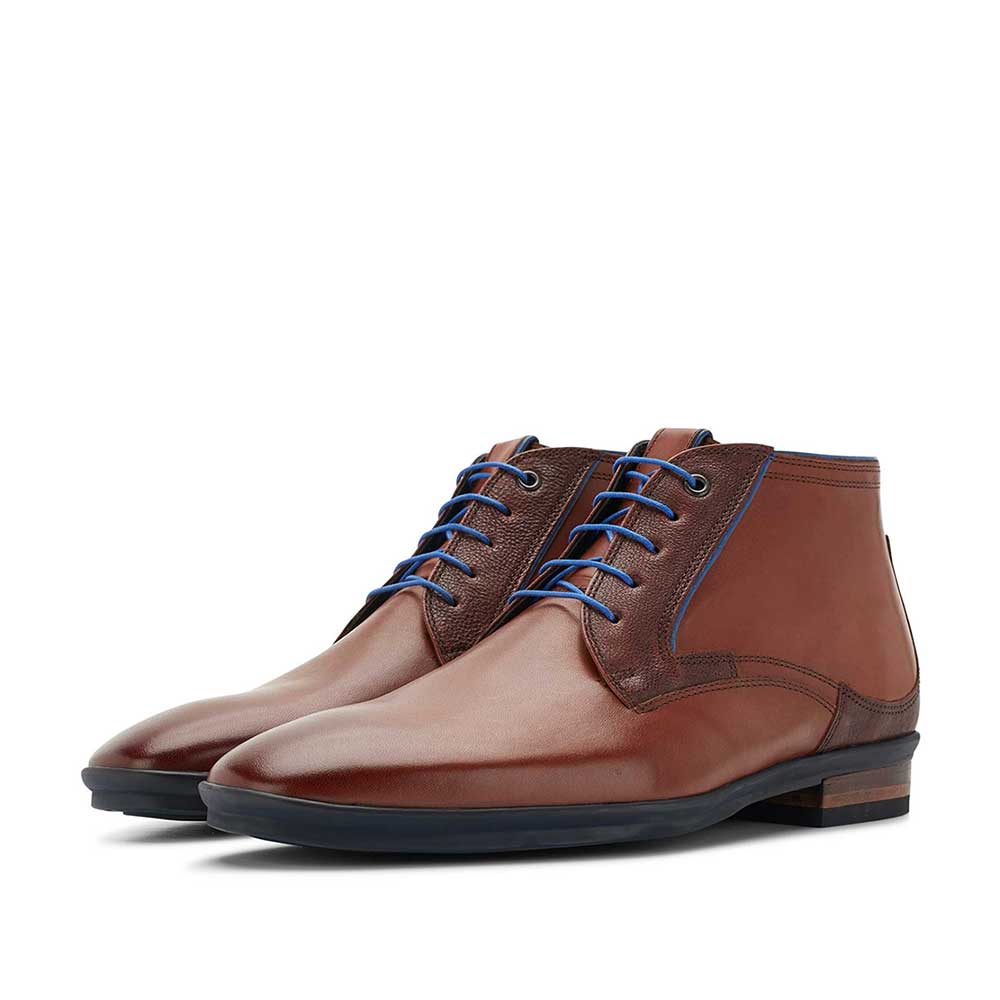 Product information
A smart cognac leather lace-up boot that can be worn casually as well. The lace flap and heel are made of the same kind of leather, but in a darker hue. The entire shoe is made of very finely structured leather. The laces and edges in electric blue and the decorative stitching on the sides make this boot extra special. The H-width ensures an excellent fit. The heel consists of several layers of leather and the sole is made of dark blue rubber.

Last
Slim-shaped H-last.